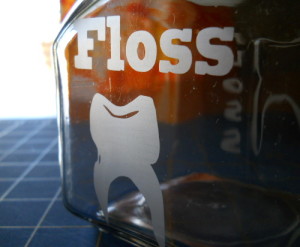 We featured Doug K. before. This time around he sent me these interesting items he etched. He etched some glass jars/ canisters, flutes for a wedding, candles which could be a great idea for Valentine's day coming up, NFL etched glass sets, and a blue glass mug! He shared the following details:
The floss canisters were a custom order for a dentist in Tennessee.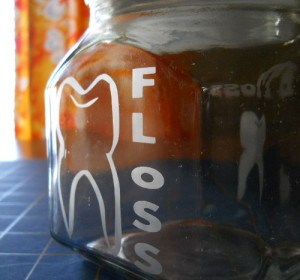 The red candle was one I purchased at Walmart and took all of the stickers off.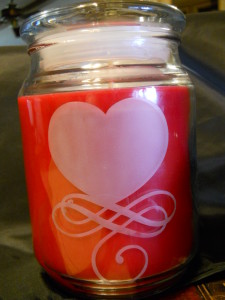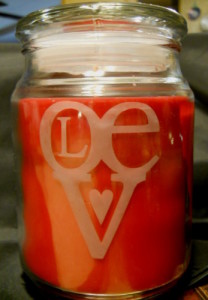 A set of Highball glasses for a die hard Broncos fan. No, I did not have licensing permission from the NFL to do them.

A Masonic Emblem on a $2 coffee cup from Wally World.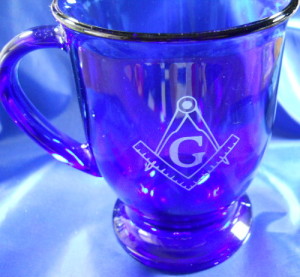 Lastly, a set of Bride and Groom toasting flutes. You can go expensive or again, get a set of 4 from WM for $8.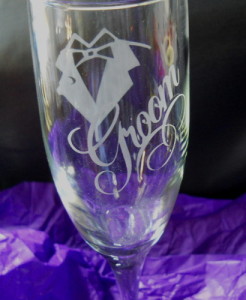 ---
Share this on social media or email by clicking below!