One of our Facebook group and newsletter subscribers recently sent me some pictures of his beautifully engraved and etched framed glass canvases! He offered to post them here, and I thought they were neat framed art.
These are completed and photographed by William Kolsteren with various techniques.
The first two are sandblast etchings with a symbol and a dragon. The third picture is engraved with a rotary engraving tool showing two wolves, which I thought was really cool.
Framed Emblem Sandblasting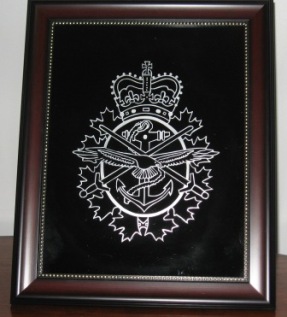 Framed Dragon Sandblast Etching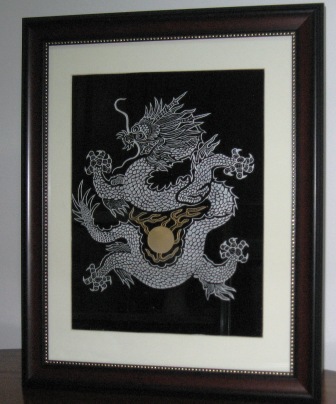 Framed Rotary Engraved Wolf

William, thanks for inspiring us with your nicely detailed work! Please leave him a comment below asking him any questions and hit the LIKE button below to show some love. Also, if you'd like to show off your work- just let me know. You can check out some of our past spotlight with other types of glass art.
Now that spring is almost here and getting warmer, I will be getting back into my hobby doing much more sandblast etching (glassetchingsecrets.com/glasssandblasting.html). I am sure others will be doing more also. Leave a comment!
---
Share this on social media or email by clicking below!