I posted a new video which shows how I mirrored a bottle and then etched the front side of it below.
I thought this would be an interesting idea to try out which combines both mirroring and glass etching on a bottle. OF course you can use this idea for other glass objects also. It didn't turn out that great because the etched design isn't very noticeable, so I added some color to it after this video was created which makes it pop out more. See that picture below the video.

Before & After Photos of Mirror Bottle
Below shows the photo of what the etching looked like on the bottle and the photo on the right shows what it looks like after color was added.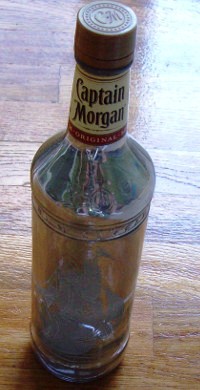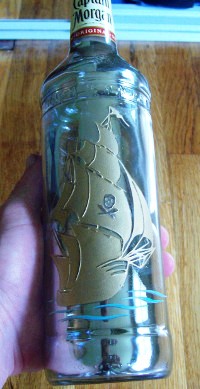 ---
Share this on social media or email by clicking below!