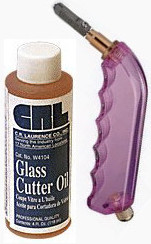 I recently got this question about glass cutters and oil.
"I just received the Toyo glass cutter (which was suggested in my bottle cutter plans). It's oil filled. How can that work based on the position of the cutter in the guide? Oil does not run uphill. Thanks in advance, Jim"
My response: The oil isn't necessarily required but it does prolong the life of the cutter and help making a nicer cut. Even if you don't use the oil, you will still get a much longer lasting life and a much cleaner cut than those cheapie cutters.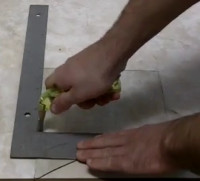 If you wanted to, you can just brush a little bit on the cutter wheel before use. Many glass art professionals don't even use the self oiling thing and just dip it in a small cup of oil.  If you are looking for oil, I provided links to some brands below.
Cutting Oil
---
Share this on social media or email by clicking below!