Q: When I'm doing sandcarving (link to info), I can do 2 stage carving, and I am trying to master the technique of multi stage. Any suggestions?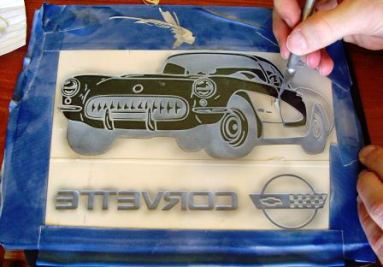 A: Yes, I hear you. It is a big step when moving up an additional advanced stage. It takes a lot of visualization and planning with your stencil / pattern (glassetchingsecrets.com/stencils.html), but it gets easier every time you practice. I recommend finding a scrap glass source to practice on. Try connecting with a local glass manufacturer and see if they will give you their defected glass that they throw away.  I did this and documented the process of contacting them.
Another thing about moving from a stage two to a multi stage level is- the process can take a considerable amount of time longer. To me, a two stage really isn't hard at all but moving up to more than two can take some artistic visualization.
Update: I recently created more detailed tutorials in module 3 of the members area here. I believe it answers most people's question and frustrations. If it doesn't, just leave me a comment and I will explain it in more detail. Thanks
-Eric
---
Share this on social media or email by clicking below!