Onto another featured glass art post this week!  For this post, we are featuring Manal Alhmidat below.  I really like Manal's work because it seems to be unique and not something I have seen much before.  This time I included a video, so I hope everyone enjoys that too.  Please leave Manal a comment and show some appreciation for stepping up as this weeks glass artist.
My name is Manal Alhmidat from Palestine.  I start from home and take any glass piece like old vases, boxes, mirrors and painting on it using Pebo Vitrea 160 glass color and outliners. First I clean the glass and choose any drawing I want but sometimes I draw and design them by using Autocad (I am an architect).  Then I use outliners to draw
in glass with paint and leave it for 24 hours to dry.
It all started as a hobby,  but then I worked harder on more and more ideas and started becoming more creative. Now you can find a collection of mirrors, trays, clocks, vases, photo frames, and armors for exhibition and partitions in our home.
My glass art ranges in size depending on pieces:  Type for partitions 2 by 0.9 meters, mirrors 1 by 0.9 meter – 0.5 by 0.6 meter
* thanks *
*manal*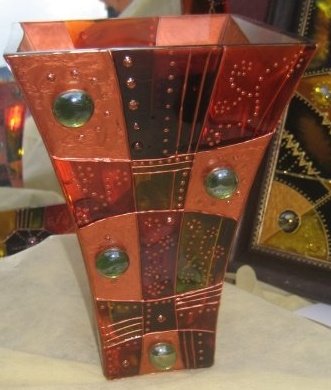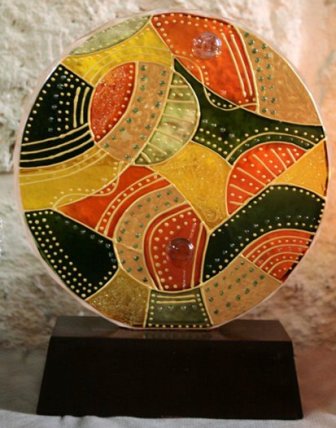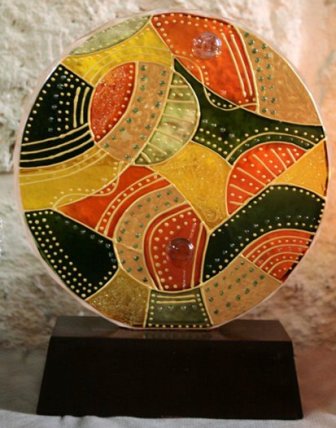 Let's continue to make this a great and supportive community.  Thank you so much for sharing Manal!  Please leave a comment and hit the Like button!
---
Share this on social media or email by clicking below!