We had a successful raffle which ended last week here which entails winning a free etched beer mug. And WOW! – thank you everyone who participated. That was my first raffle giveaway and we had with slightly over 190 participants!
Anyway, I will continue to do these giveaways, perhaps once a month so be sure to bookmark my page. Right now, I am offering another one for people with a 50% chance of winning. It is only for blog owners. Read about it here & sign up for the free raffle.
Also, the winner was Michael N. from mdneubauer1@___.com on 8/31/2012 and he requested a football themed mug. I shared the photos about them below. Once side has the Dallas Cowboys logo deeply etched and the other side is personalize with his name with a football.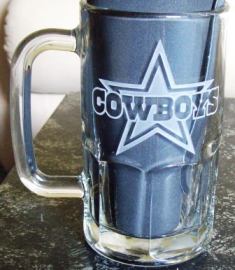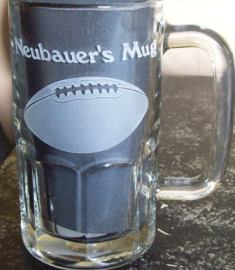 ---
Share this on social media or email by clicking below!