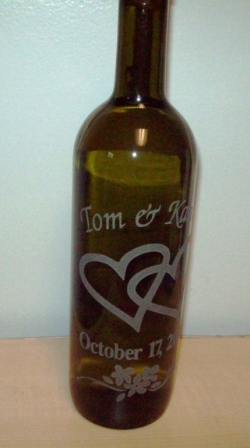 Personalizing a glass wine bottle can be a great gift for a wedding, anniversary, birthday, or special holiday.  And one way to personalize the wine bottle is to etch it and below I show you a the steps it tales to create one with photos to follow along. If you already know the basics of etching glass, then its really the idea that counts so give it a try.
First, pick up a good bottle of wine and remove the front label. The labels are usually hard to remove so you can try to soak it in water for a while. I then use a razor blade to scrap the paper label off quickly, and then rub off the glue residue with lacquer thinner and a rag.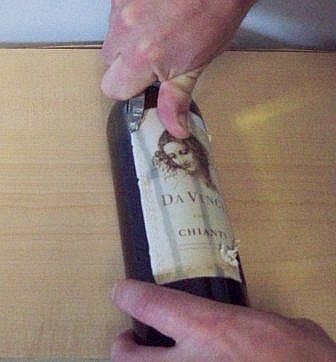 For the second step, I place the vinyl sheet or contact paper around the front of the bottle.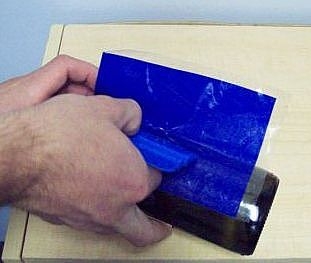 Third, draw or trace a white and black stencil design onto the vinyl sheet. Try to make it level as much as possible. There are some ways to do this by measuring. After the pattern is traced, cut out the areas that you want etched. This is usually best done with an exacto knife.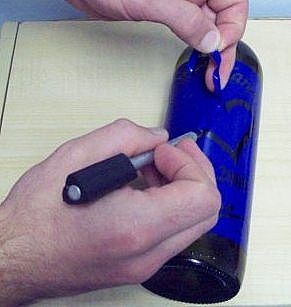 Fourth, mask off the outer areas of the stencil. This will prevent any areas that you don't want etched to be exposed to the etching cream or sandblast.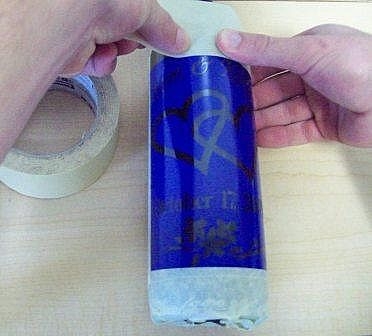 Fifth, once ready, etch with either the sandblaster, cream, or engraving method. For this example, I used the sandblasting method which will lightly chip the surface of the glass. All you do is blast over the exposed areas of the stencil evenly.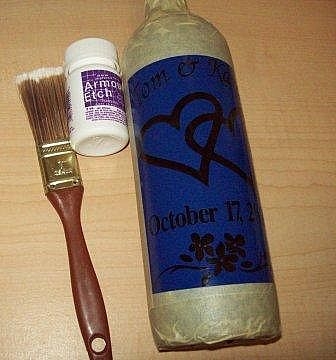 Sixth, wipe off and wash any reside. Then peel the vinyl resist off by using an exacto knife to assist.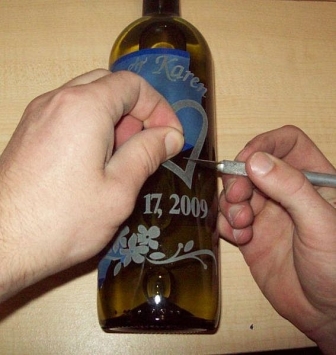 That's all there is too it. Then just give away the etched glass gift for your occasion. Please leave me any comments or questions below.  If you liked this free tutorial, I think you will like my etching manual: www.glassetchingsecrets.com/info.html.  Check it out or please leave me a comment!
---
Share this on social media or email by clicking below!