This featured sandblasting work was submitted by Cheryl.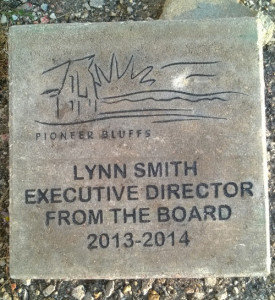 I thought these were cool and will give you some great ideas! This shows the great variety of items that can be sandblasted. She sandblasted a concrete block which others may call a patio stone, a decorational mirror, pilsner glasses and a shorter glass which might be called a tumbler. She provided the below details:
For the concrete block, I used a rubber resist, 80 grit silicon carbide abrasive, blasted at 45lbs/pressure. The resist cut like butter. Any pressure higher made the details blow away.
The other pictures are examples using contact paper/pencil blaster cut with my silhouette.
---
Share this on social media or email by clicking below!