Hi everyone, below is a guest post by a fellow sandcarver named Glen.  He was nice enough to show us some examples of positive and negatives made by him and his wife.
The two photos clearly show the amount stone removed in a negative blast design. You need a strong resist that can stick thoroughly to the stone. I am using 3M 507 Buttercut resist and 3M #1 filler. Grit is aluminum oxide #80, pressure is 45-50 lbs. Nozzle size 1/8″. Use even passes like you are frosting a sheet of glass while rotating the stone occasionally 90 degrees.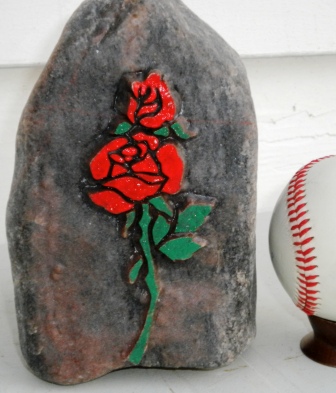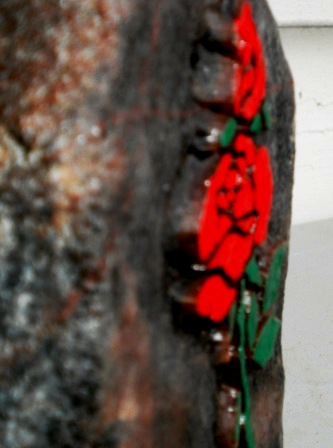 Thank you Glen! Please, leave him some compliments and comments below.  Or just ask him a question.  You can find the previous post I made about a simple rock sandcarving and the basic information about working with this topic for both glass and rock.  Let us know what you think of his work or if you would like to get exposure to your work, let me know.
---
Share this on social media or email by clicking below!