Post created by Jamie.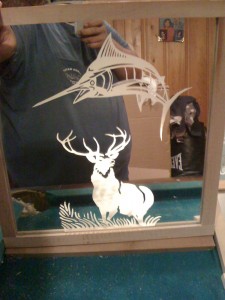 I made this for my brother for Christmas.
It's 1/4 inch thick mirror that I cut from a bigger piece and I know the frame is not so great but this was for family. The frame I grove so I would not have to put a backing on it.
I have more pictures to post but at a later date. Would like to know what you think about the picture. I look forward to reading your comments and answering any questions you have. Thank you
---
Share this on social media or email by clicking below!