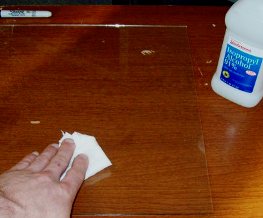 I forgot to post this awhile back, but William K. who previously posted his latest engravings sent this tip to me for using vinegar or nail polish for a glass cleaner as shown below.
Hi Eric, About glass cleaning. I know some people use water and vinegar mixed. I am using nail polish remover extra strength. Cutting the Dragons- the segments are tiny. When you're sandblasting, make sure the gun is straight pointing to the glass. If you point the tip as a slant, you might lift the resist. William
I wanted to thank William for that tip and the rest of the engravings he shared with us art glass fanatics.
This sounds like a great tip and others commented with some similar solutions when I blogged about what I think is the best glass cleaner that I tested.
---
Share this on social media or email by clicking below!