We featured William's framed glass engravings before because I offered him to share them since I liked them so much and because it seemed like he wanted feedback.
So he sent over some more of his latest engravings, and we figured others would enjoy looking at. I really like the sketched look in the wolf. The details in the dragon look really cool too.
Another Wolf Engraving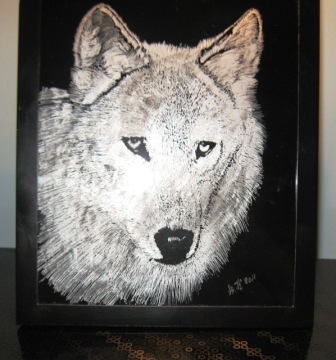 An Etching of a Dragon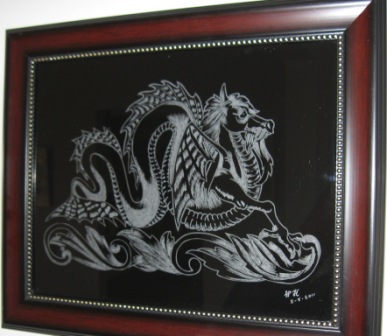 Not only do I think his work is awesome, but the frames look nice and he used a great choice for a background. The black background really helps the engravings stand out. Thanks for sharing William.
Please leave a comment or question below. I am sure he would appreciate it.  Also see some of our other past examples of at the glass art spotlight. If you'd like to contribute, please read our art glass submission page.
---
Share this on social media or email by clicking below!