Custom Made Beer Mugs, Champagne Glass, & Wine Glasses
Below are examples of some simple custom etched glasses done for various people with my low cost equipment. Hopefully, this will spark some creativity and is only the starting point to what is artistically possible. More skill and technique will allow you to create 3 dimensional carvings from the back side, shading to reveal gray scale effects, and a mixture of both. This is done with the sandblaster method, and as you can see it produces a much clearer etching in comparison to the hobby cream method. Seek the equipment section about sandblasters for glass mugs and check around through my blog for updated examples like this previous custom etched beer glass personalized with a rose and the person's name. Also check out this detailed decoration design in a glass mug and my free sandcarving tutorial. Be sure to ask questions, and please leave me a comment.
Update: See my new project ideas gallery page.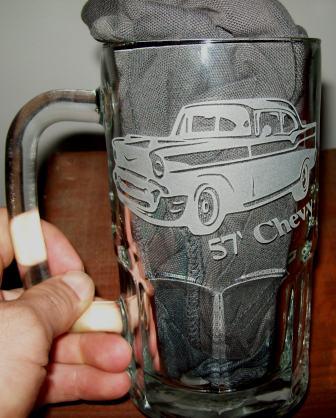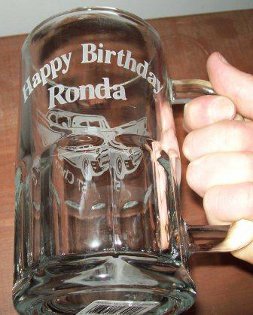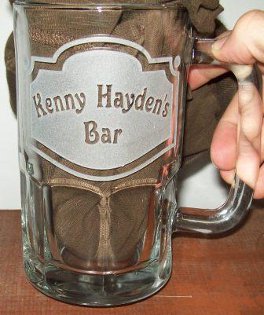 Do you want to follow some simple steps? Then seek the simple tutorial that I made using basic hobby cream.
If you are interested in this field and practice to build up your skill, you may want to start a business but read about my thoughts on this first. This is why I suggest starting with some of the inexpensive equipment first so you can test the market which I show in my downloadable information manual.
---
Share this on social media or email by clicking below!