In this post I just wanted to show a simple etched project I worked on and built a wooden frame from scratch. This is something you can do too. I am working on putting together a more in-depth tutorial which will be posted in the member's area.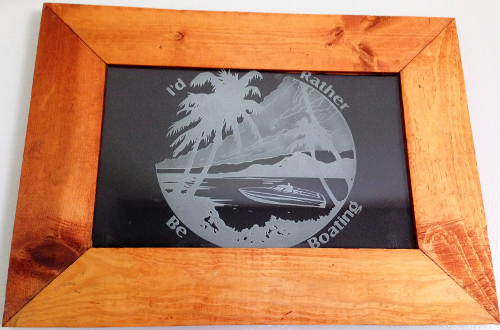 In a nutshell, here are the steps I took:
1 . Cutting frame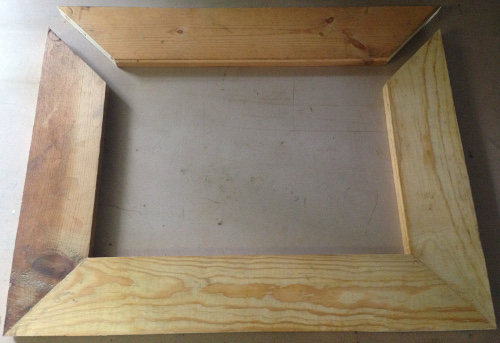 I found some scrap wood and cut it in 45 degree angles to my preferred dimensions. There at least a couple ways to cut out the groove for the glass to rest. The best tool to use is a router.
2 . Cut glass to size & make sure it fits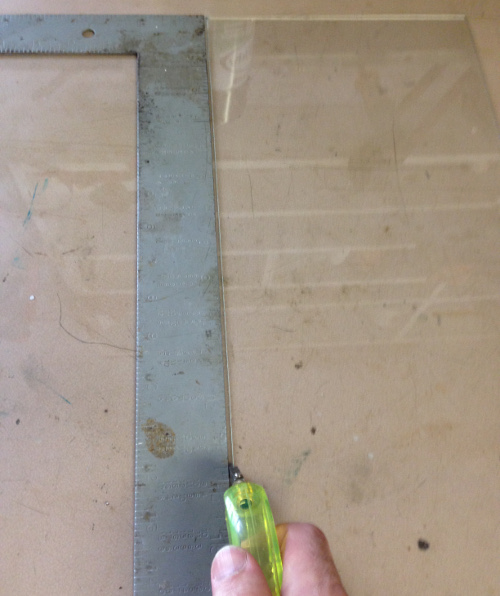 Then I used my Toyo glass cutter to cut a sheet of glass to fit into the groove area of the frame.
Place the glass into the frame to make sure it fits. I made it slightly too long on one side- in this case, cutting off a very small piece can be troublesome (trust me, I've cracked and ruined main nice pieces of glass this way). Sometimes it is easier to make the groove in the frame deeper with the router which is what I did.
3. Design your stencil & place it on the glass
I found a cool scenic tropical design, then found a boat design and put them together to create the full scene. Then I added the phrase "I'd Rather Be Boating" in a circular manner around the design with the arc tool explained here. Especially when etching glass deeper than the surface, it looks best when looked at from the opposite side, so I also had to flip the text for the stencil.
4. Etch your glass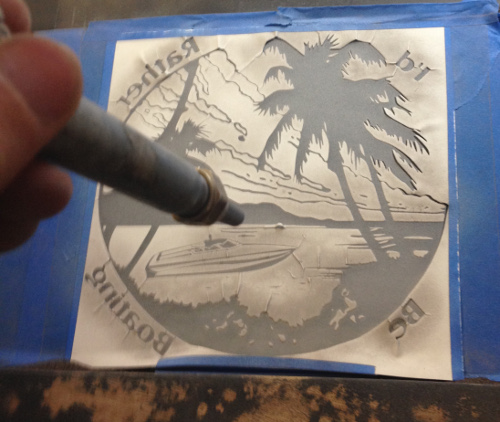 Of course, I decided to sandblast this. I wanted to sandcarve it deep but the glass I was experimenting with was thin. I lightly sandcarved the glass so it was a little deeper than surface etching for better results.
5. Clean up and place it in your frame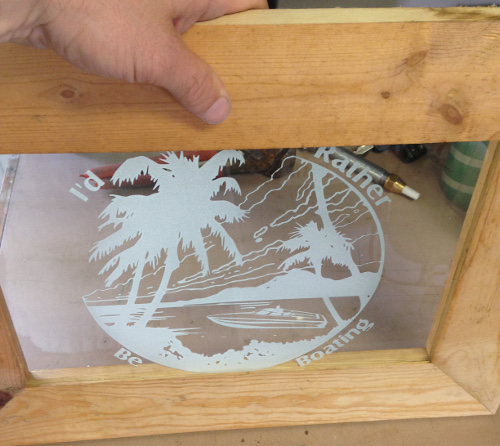 Sometimes designs you may find don't turn out as great as you would have thought. This was the case for me. By using sandcarving or shadeblasting techniques, you can make simple designs look much more appealing.
6. Shade etch clouds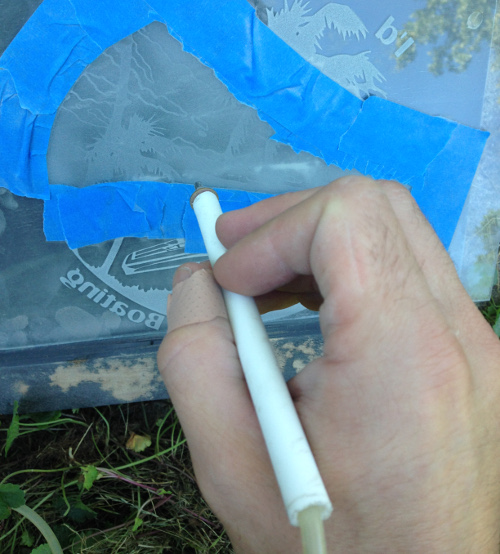 I decided to add more detail to the clouds by using the shading etch technique slightly with the mini sandblaster I made.
It turned out a little better I suppose.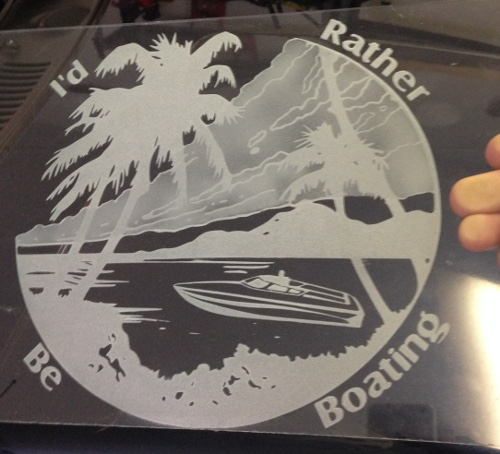 7. Stain the frame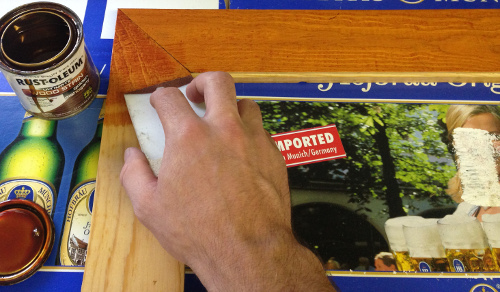 I waited to stain the frame until the glass was ready.
8. Place the etch glass in the frame and fasten the last side.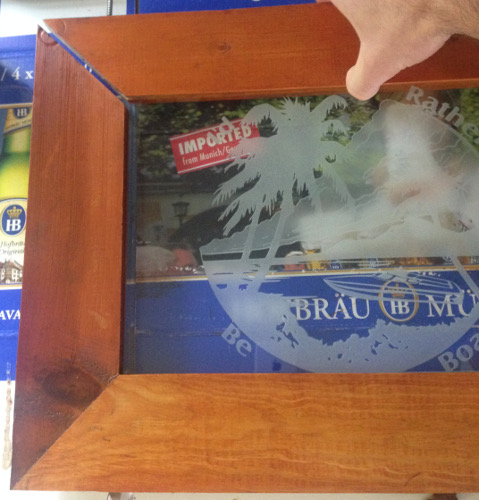 9. Add backing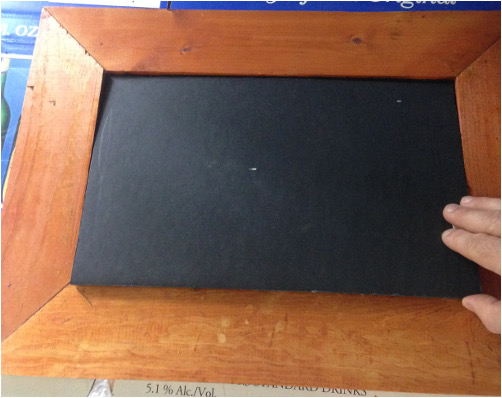 I cut out a black poster board for the backing. As you may know, since the etched portion is white, it stands out best with contrasting dark colors. I may experiment with some other colors soon, but a dark blue might look more appealing.
I appreciate you checking this out. Please leave a comment below if this helped or if you have a question. Also, has anyone made these recommend other tips they learned along the way? Thanks
---
Share this on social media or email by clicking below!