For this tutorial, I am going to go over the steps that I took to make a LED glass etching out of a large picture frame. The glass etching I made was actually a sandcarving of a NFL logo which is the Cincinnati Bengals. Since I explained the sandcarving process in Module 3, I will not go into depth about it but I did post that tutorial here. It shows more about measuring and cutting the glass to fit inside the frame also.
After you viewed the sandcarving tutorial for this LED etching, I wanted to walk you through the steps and provide tips to getting low cost LED's. Follow below:

[This content page is either protected for Module 5 Members Area or I am in the progress of releasing it. You may view what it will cover below:]

[If you're currently registered for the Module 5 Members Area, then you have to sign in to view it. Thank you!]

Nonmembers, please sign up to the:
Member Sign Up here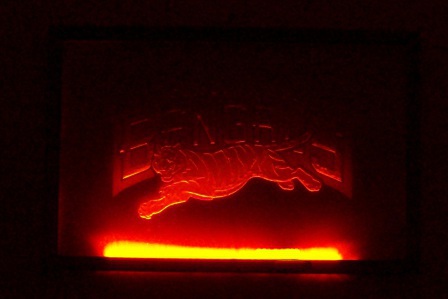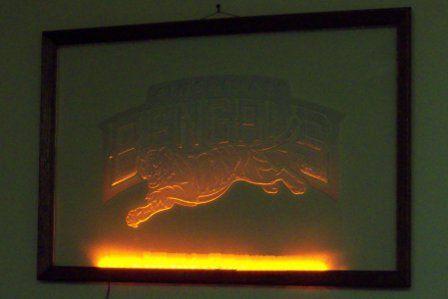 Hang it on the wall and view. You can see above some photos in the dark and semi-dark rooms.