For this module I wanted to talk a little bit about mirror etching for both cream & sandblast etching. Plus information on what mirrors are made of and how they are manufactured. Then I will be showing you some interesting artistic techniques that you've probably never seen before.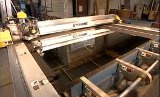 How Mirrors are Made Video– Video shows how they are made and what types of materials are used to give reflections.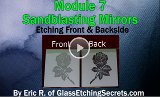 Sandblasting Mirror Front & Back Tutorial– An interesting process of sandblasting a mirror on both sides.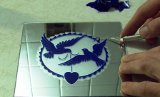 Etching Mirrors with Cream– Tutorial shows photos of steps to etch a mirror with cream with some tips.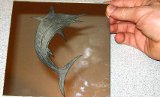 Mirroring a Etching Tutorial– Shows a unique process of adding silver mirroring to the backside of an etching.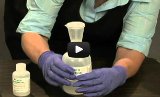 How to Mirror Yourself Video– Video shows the detailed process of mirroring a glass yourself with the kit.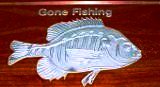 Alternative Mirror Paint for Etching– I discovered another cool way to enhance etchings with this mirror paint. Plus a experiment with chrome paint and what that looks like.