Module 8
In the previous module I discussed a lot about adding mirror silvering to enhance your etchings. Now I want to extend off that module and show you some super cool things you can do by painting your etchings. For this module you will see some really cool types of paint that I have experimented with. I already tested most types of paints so you know what is the best, plus I'll show you where to get this paint inexpensively.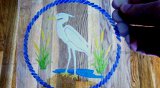 Transparent Paint to Etched Glass Tutorial- A unique tutorial showing some transparent paints that I tested and what it looks like. Also inexpensive place to buy them and save money.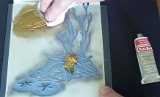 Awesome Metallic Paints Tutorial- Super cool paints tutorial to add unique metallic coloring to your etched glass. Shows where to get them inexpensively and how to do it.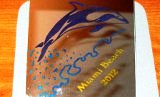 Transparent Paint with Etched Mirrors Tutorial- A cool technique of back etching mirrors and using transparent paint.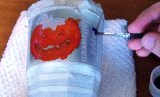 Another Painting Tutorial Except on Etched Cups- This is the same paint used on our sandblasting, but this time on a etched cup with a Halloween theme.