This is just another basic tutorial showing the steps I took to make the sand carving etched glass sign for my LED tutorial. I made tutorials about this in Module 3, but figured I would document what I did here.
So first I needed to cut a piece of flat glass that would fit inside my large picture frame. Of course you could make a picture frame to fit the size of your glass, but that is not practical.

[This content page is either protected for Module 5 Members Area or I am in the progress of releasing it. You may view what it will cover below:]

[If you're currently registered for the Module 5 Members Area, then you have to sign in to view it. Thank you!]

Nonmembers, please sign up to the:
Member Sign Up here
Now I focused on the bottom side of the logo by removing the 1st stages of the stencil.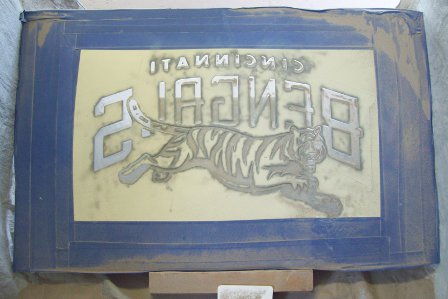 You can see the whole logo etched with the 1st stage about 1/8″ deep.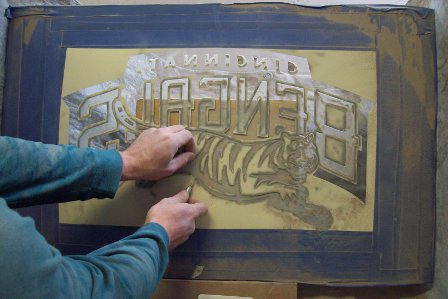 With the first stage complete, remove all of the last stages and lightly etch the surface.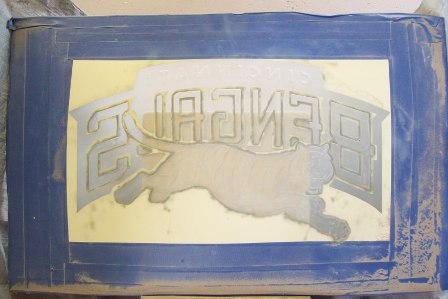 Above shows that it looks like after the whole thing is etched.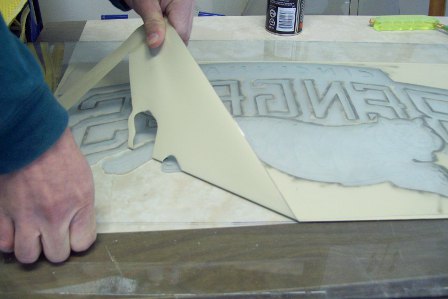 Simply remove all the stencil masking, clean up, and flip the etching over.