Single stage sandcarving is the simplest form of sandcarving. The only difference from regular surface glass etching, is you have to etch the design deeper.
In order to etch the glass deeper, we have to blast at a higher pressure by adjusting the regulator up to about 60 -90 psi. Some people say they sandcarve at a much lower setting such as 30 or 40 psi, but they are probably using a larger grit. Since I typically like to blast with 150 or 180 fine grit, it might take a higher pressure for the sandblaster to carve in a timely manner. Try testing with scrap glass to determine a adequate pressure for your grit size and preference first.
Also as a reminder from Module 1, sandcarving requires a pressure pot type sandblaster. It might be possible to do light sandcarving with a siphon sandblaster, but it will take much longer.
Follow the steps that I outlined below:

[This content page is either protected for Module 3 Members Area or I am in the progress of releasing it. You may view what it will cover below:]

[If you're currently registered for the Module 3 Members Area, then you have to sign in to view it. Thank you!]

Nonmembers, please sign up to the:
Member Sign Up here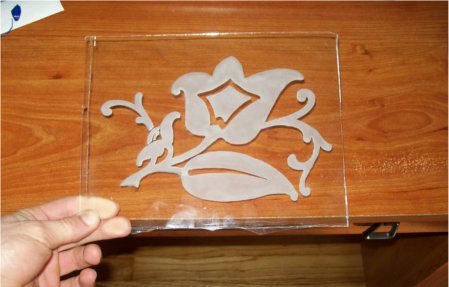 [This content page is either protected for Module 3 Members Area or I am in the progress of releasing it. You may view what it will cover below:]

[If you're currently registered for the Module 3 Members Area, then you have to sign in to view it. Thank you!]

Nonmembers, please sign up to the:
Member Sign Up here