We are now launching our own bottle cutter brand, the Upcycle EZ-Cut. After testing out other bottle cutting kits, I set out to make my own inexpensive cutting device that cuts better and decided to offer it to others.
Details:
Bottle cutting doesn't have to be a frustrating experience.
Other cutters have a small success rate with many broken bottles for every 1 good bottle produced. But now you can say goodbye to wine or beer bottle cutting waste with our device.
You'll actually enjoy cutting all types of glass bottles because it produces a near-perfect, clean and straight cut.
You'll feel like a super productive upcycler as you make more successfully cut bottles in less time.
Features:
Adjustable and flippable back brace to scale it to cut tall or short bottles
Gripping pads on bottom to prevent sliding
Solid rollers for easy access and quick cutting
Long-lasting glass cutter blade
Whether you are cutting bottles for a hobby, gift, or for a business idea, you will also enjoy our unique process with included instructions to quickly heat up the cut instead of using the traditional boiling water technique. The boiling water technique takes much longer, is wasteful and can be a pain to deal with.
My Gift to You- 37% OFF!
In launching this product, I would like to treat you to a discounted offer, at a cost to me, since you are a subscriber to this blog.
You can order this product at 37% off the sale price at Amazon here: http://amzn.to/2hQIwES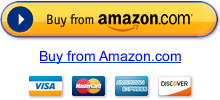 I am not sure how long this discount will be available, so be sure to get it NOW! We may start slowly raising the price after a short period of time.
No Risk In Trying It
If you find that you don't like our cutter or does not meet your expectations, you can return it for a full refund so there is no risk getting our cutter. Simply email me through our contact form or send an Amazon return request.
---
Share this on social media or email by clicking below!