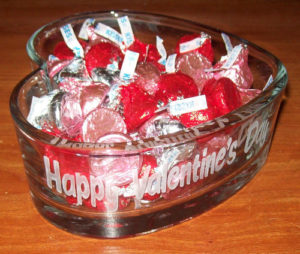 I've always said that home-made items make the best gifts for loved ones because it shows you put a lot of time and effort into it for them. And with us glass etchers, we can also customize those items with their name and create something elegant.
Here is one Valentine's Day gift DIY idea I did a while back which is inexpensive, fun and meaningful. I etched a glass heart bowl with the text that said Happy Valentine's Day on one side and their name on the other. Then I placed red, pink and silver Hershey kisses in the bowl.
1. Get Heart Glass Bowl & Supplies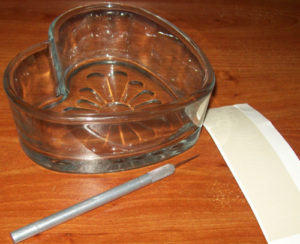 I purchased this bowl at Walmart which originally was only $3 or $4! However, I am not sure if they still offer these since I haven't seen them in the store in a few years. However, I found Amazon offers these Libbey heart-shaped glass bowls with the 1 pack here, the set of 3 here and the set of 6 here. The more you order in a set, the lower cost it is each. A set of 6 usually costs a little over $4 each which is a great idea if you customize items to sell on Etsy.
The other supplies I used are a piece of adhesive backed vinyl such as contact paper and a razor blade. To etch you can use etching cream, a sandblaster or rotary engraving tool.
2. Apply Stencil & Cut Out
I then applied the stencil and pulled out all the lettering that I cut.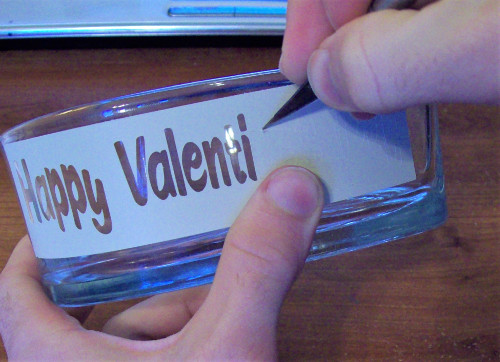 3. Mask Around Stencil
It is a good idea to mask around the stencil with masking tape to protect the outer areas from being accidentally etched. It's most important with sandblasting, but it's also a good idea for cream etching also.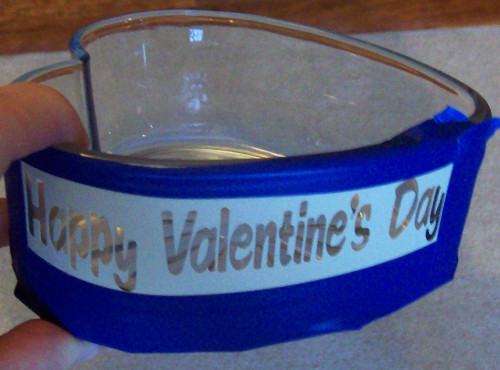 4. Etch Over the Stencil
Here I used my sandblaster, as I like the depth and high visibility of the etching it creates.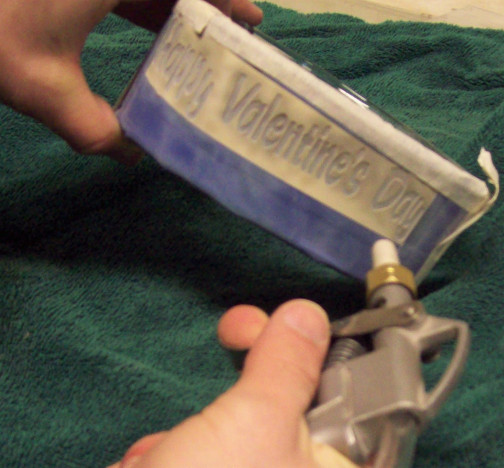 5. Remove Stencil and Clean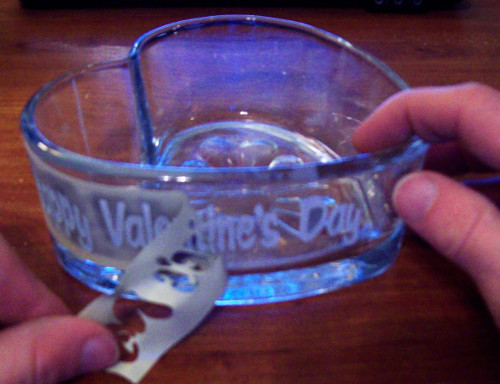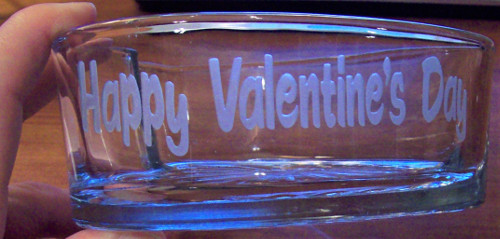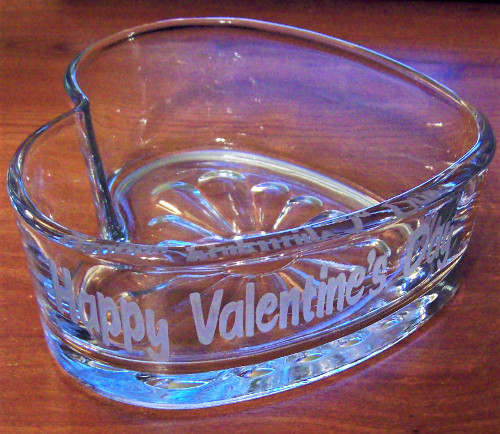 6. Fill with Candy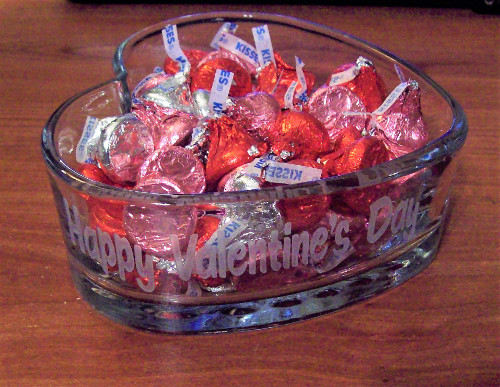 I also etched the other side with a name as shown below.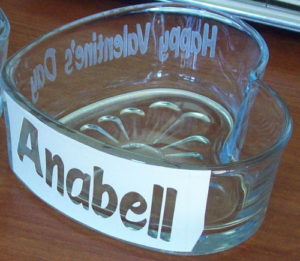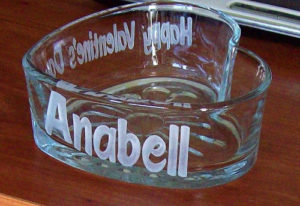 I hope this gives you some DIY ideas for Valentine's Day. This would make a great extra little gift to what ever you have planned next week. Please leave me some comments letting me know what you think, what ideas you have to etch or ask any questions below. Thank you!
---
Share this on social media or email by clicking below!