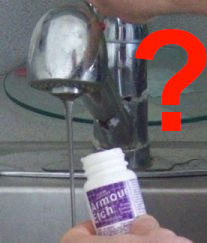 I recently opened up a small bottle of etching cream and noticed it was getting thick. Some parts were almost hardening to a point of being solid crystals!
This is fairly common if you haven't used it in awhile and sometimes the bottle can even be shipped with crystals. To dilute thick cream or prevent hardening, you can add a little bit of water as I have done in the photo on the left.
Then stir up the cream to mix the water well. I used the handle of my foam brush to stir up the cream as shown below. Sometimes I use a foam brush to apply the cream and other times I use a flat item such as card stock.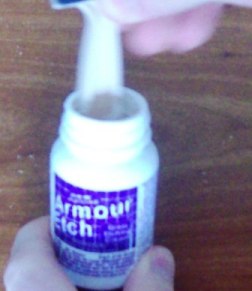 I hope you enjoyed this tip and please leave a comment below. Please share this post with others. Thank you!
---
Share this on social media or email by clicking below!