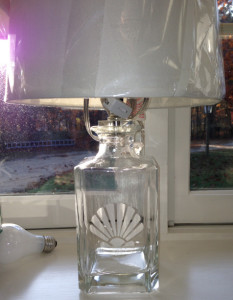 This featured post shows the work submitted to me by Jay Swartz. She thought that everyone wouldn't like these since the etchings are specific to Martha's Vineyard, but I think the overall idea alone will give you some creative project ideas!
I haven't thought of this, but she etched fillable lamps which were then filled with sand and shells to look like the beach. Just think how creative you could get here! She also shared some etched ornaments. She provided the below:
These are a few of my creations. The map is of the Island of Martha's Vineyard, where we live and out of the scallop shell is one of our most wonderful shellfish. I am sandblasting all of them. I etch pitchers, hurricanes and all kinds of stuff that is displayed at fairs.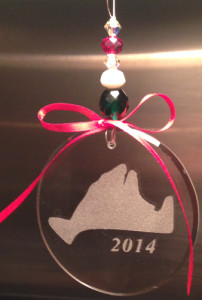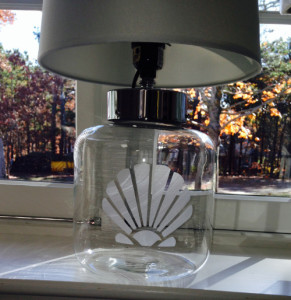 The fillable lamps I searched for seemed to vary but probably averaged about $100. I am not sure if Jay made these from recycled glass, but I found a few inexpensive kits below that allows you to transform bottles, mason jars or whatever you can rig up:
•
Mason Jar Lamp Kit – $7.95
•
Cork Stopper Lamp Kit (set of 2) – $18.63
•
Bottle Lamp Kit (set of 2) – $14.95
---
Share this on social media or email by clicking below!