Sand Carving Equipment – Now Sold
Note: This is a classified ad that someone provided me. She asked me if I knew anyone that would be interested so I offered to let others know about it. I have no affiliation with her and am just relaying the message. Please contact her directly or leave a comment below with any questions. You can view larger photos of the equipment by clicking on the photo. It will open in a new window.
FOR SALE – $4200 FOR EVERYTHING (Now SOLD)
If you have ever wanted to get into sand carving (ornaments, awards, stones, plaques, etc.), I have everything you need at a substantial savings. Everything is in perfect working order, and has been very well cared for.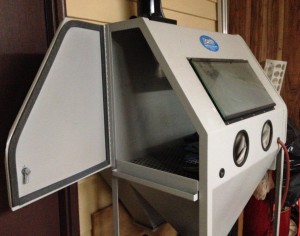 I have a Rayzist Sandblasting Cabinet, with the compatible hopper and a large 27 Gallon, 5 HP, 115 Volt Coleman Power Mate Compressor. I have buckets of Silicon and Aluminum Oxide. I have several replacement tips and some extraneous parts. This cabinet has been well cared-for. I bought this directly from Rayzist. It is 8 years old, but has very little use. It is in pristine condition. I have only used it for glass ornaments, awards and stone, and it does an absolutely awesome job. It measures 40″ w x 34″ deep, and is approximately 7' high (the motor for the vacuum sits on top). It has an amazing filter system built in.  I would like to sell everything listed together if possible, and can give you the best deal in that case, but will break it up if necessary.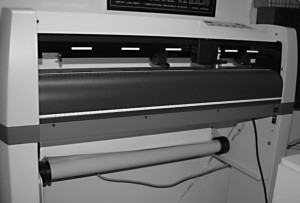 I also have a Vinyl Express Ultra Pro Cutter. (Pam included a document which explains it which she wrote on another site here.) It measures 34″ wide and 41″ tall (on its stand). It comes with some books, (logos and artwork) the manual, the software, the dongle, and some accessories. To save you from having to purchase additional software, I am also including my Sony Vaio desktop, which has the software already installed…otherwise, you would have to purchase it on the 'cloud' from the company unless you have a computer that still runs XP. It is in pristine condition. It will handle Hartco films and other heavy resists, as well as normal vinyl and specialty vinyl. I also have the plotting pen for it, and some extra blades. It's very nice. The company I purchased it from is also very supportive and has great customer service and tech support.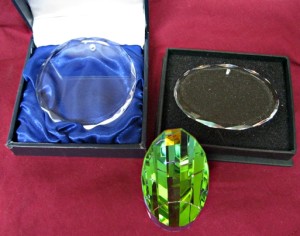 I have over 200 glass ornament blanks, and quite a few more that are thicker crystal and come in very nice gift boxes. Also, some glass blanks and award glass.
I also have a NUARC Mercury Exposure System. This is how you develop your resist. It's awesome, and the metal halide light bulb has probably less than 2 hours on it total. (These are a little pricey, so that's a plus). It is in perfect condition.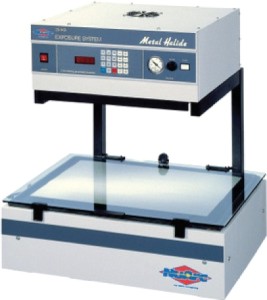 This has been sold, but feel free to ask questions about the equipment below.
---
Share this on social media or email by clicking below!