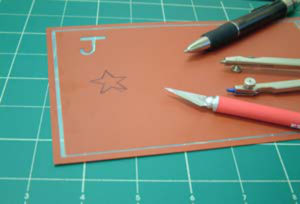 Armour Etch Over N Over Stencil Blank.
Each stencil can be reused between 15-20 times depending on the amount of pressure, care of use, distance between the tip of the blasting gun and the stencil, and the type of abrasive (we recommend between 180-220 grit size preferably 220). Oh, by the way…did we mention that you can also use these stencils with our Armour Etch glass etching cream, water based paints and even body paints
Specs: 5″x8″ reusable adhesive-backed stencil sheet; used for painting, cream etching and light sandblasting (recommend fine grit 180-220)
Product ID: 21-1600 – Blank Over n Over Stencil Material
Price: $6.49
---
Share this on social media or email by clicking below!