Hi All, I wanted to feature some amazing works of art that Diane Pfister sent me by email. Her unique art uses various forms of materials along with glass that have been etched. I love seeing people mix glass etching with other forms of art because it is unique and a creative way to think outside the box.
This is what she provided me below. (Click the photos to see an enlarged version.)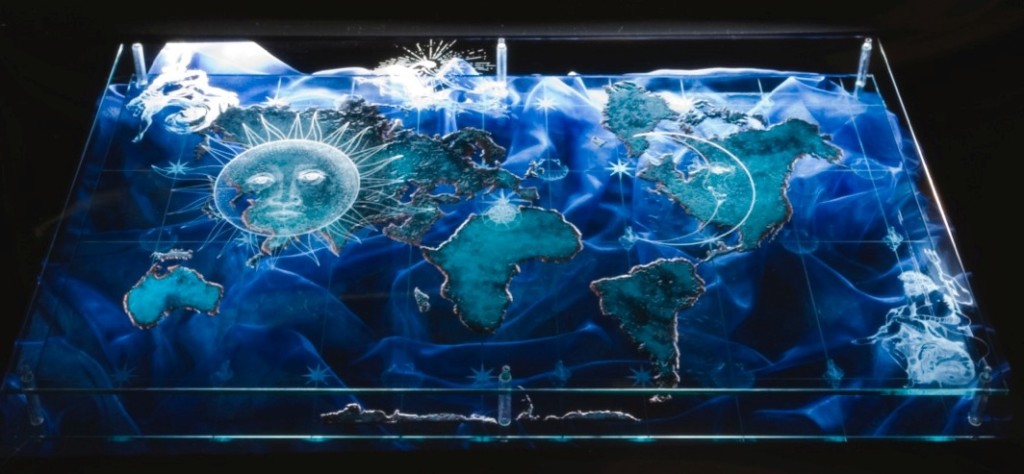 The Map was for a brochure cover and reception artwork ( 10 x 6 feet approx.) for a company by Heathrow Airport called Trusthouse Forte.
NOTE: From what I can tell, this appears to be a 2 layered glass top which uses leds to light up the etchings & shadings. It looks like she engraved an outline around the continents and filled it in with some sort of gold paint. Very cool!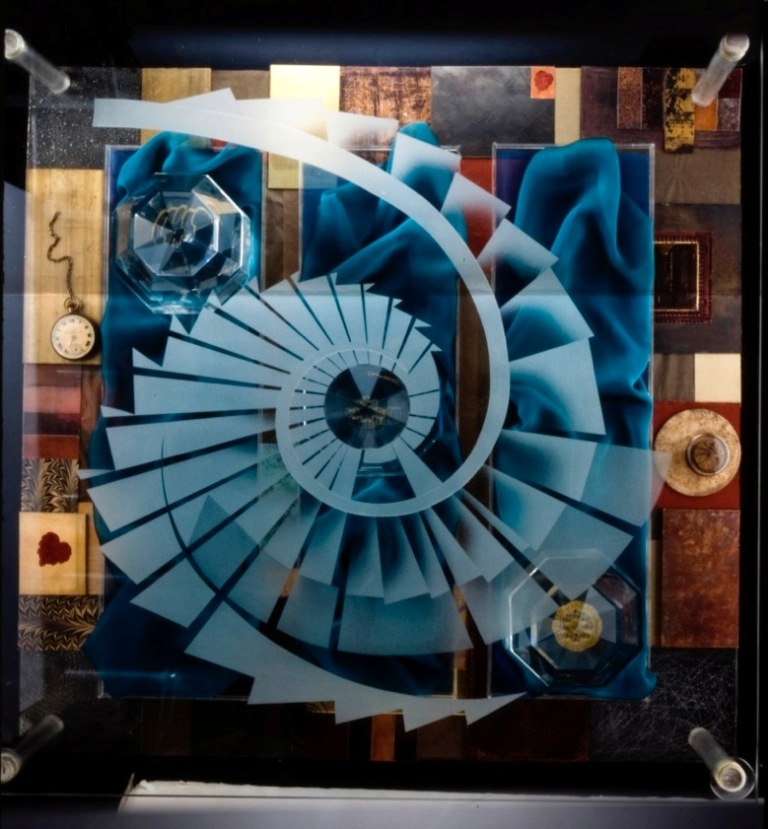 The three spirals were for a central interior design building in London called Chelsea Harbour. The three spirals represent feature architectural elements in the building, namely towers with spiral staircases.
NOTE: When looking at this piece, it appears to be a glass top separated from a bottom layer with a collage of tiles & other contemporary art. There are some great shade etching techniques in this one also.
Please let us know what you thought and leave Diane some much desired comments about her art in the comments below!
---
Share this on social media or email by clicking below!